When it comes to MS Office tools, Excel is no doubt the best tool around and is often the most used Office product after MS Word. We bring here some of the most used keyboard shortcuts that comes off very handy and would definitely be a time saver.
The following list contains only a few of the important shortcuts that are tested in Excel 2013, and we would cover more in upcoming tales. If you have a great shortcut, do share them in comments.
space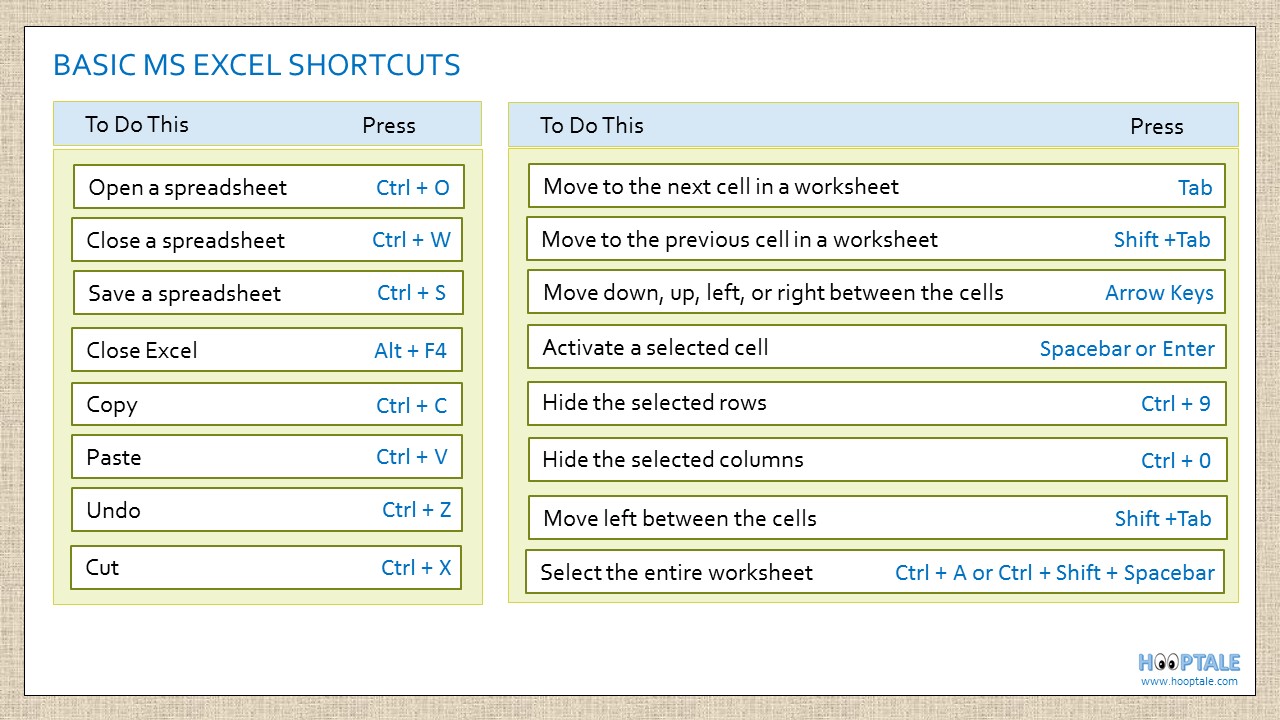 Following depicts how to navigate between cells in worksheet using keyboard
Following on, here are some more navigation shortcuts and the ones good for formatting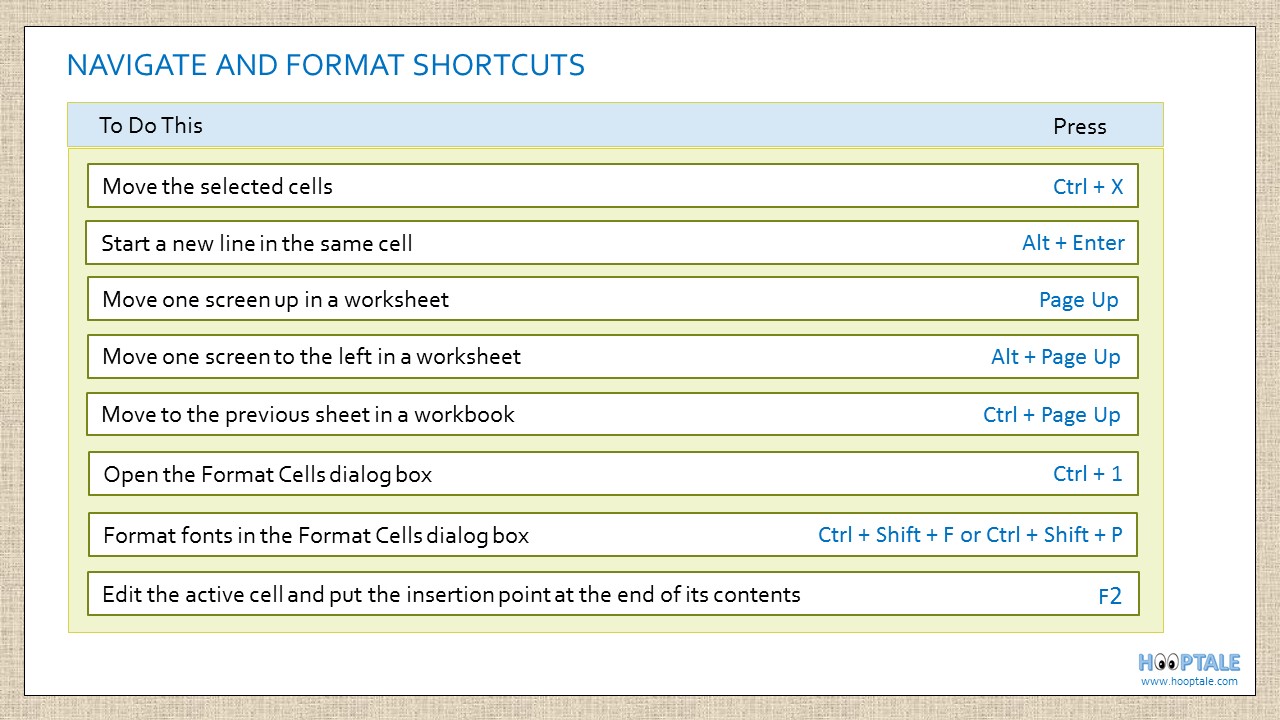 Format cells using the following shortcuts
Some more in cell formatting options
Disclaimer:- All product names, logos, and trademarks cited here are property of their respective owners. The product names, logos and trade marks are used here for information purposes only. Use of these names, logos, and brands does not imply endorsement of any kind. If you find any inappropriate content, please write to info@hooptale.com.